So I made it... 
It was just over a year ago that I came up with a plan to record my next album in Nashville in order to celebrate my tenth anniversary of being a full time professional musician. I spent a few months planning how that might work and then announced in April that I would come here in January assuming I could raise £20000 to help fund it. I made sure when I announced the plan to come here that I plenty of new merch including my new blend of tea, and it clearly has gone well as I reached the £20000 just before Christmas, and the figure now stands at £21813 (which is the profit since April, I've had to stock up on some new merch and spend money hiring venues and things, the actually amount raised is actually over £30000, which is mindblowing, plus I'm still sitting on a few grand work of stock, so looking good there too). 
So yesterday I boarded a plane to America and now I'm sitting in a house in Hillsboro Village in Nashville which I've hired for three weeks to live in and use as a pre production and over dub studio while I'm here. I'm living here with a producer called Dean Dichoso who is based in LA, but reached out when he saw what I was planning and asked if he could be involved. He's worked in Nashville before so knows how it all works, and crucially I know him through friends, so there's an element of trust which you have to have with a producer when you're working on these kind of budgets. After a couple of Facetime meetings in the middle of the night he completely understood the kind of record I wanted to make and how much money there is to spend he went out and employed the musicians and booked a studio (www.welcometo1979.com) which will be perfect for what I'm trying to do.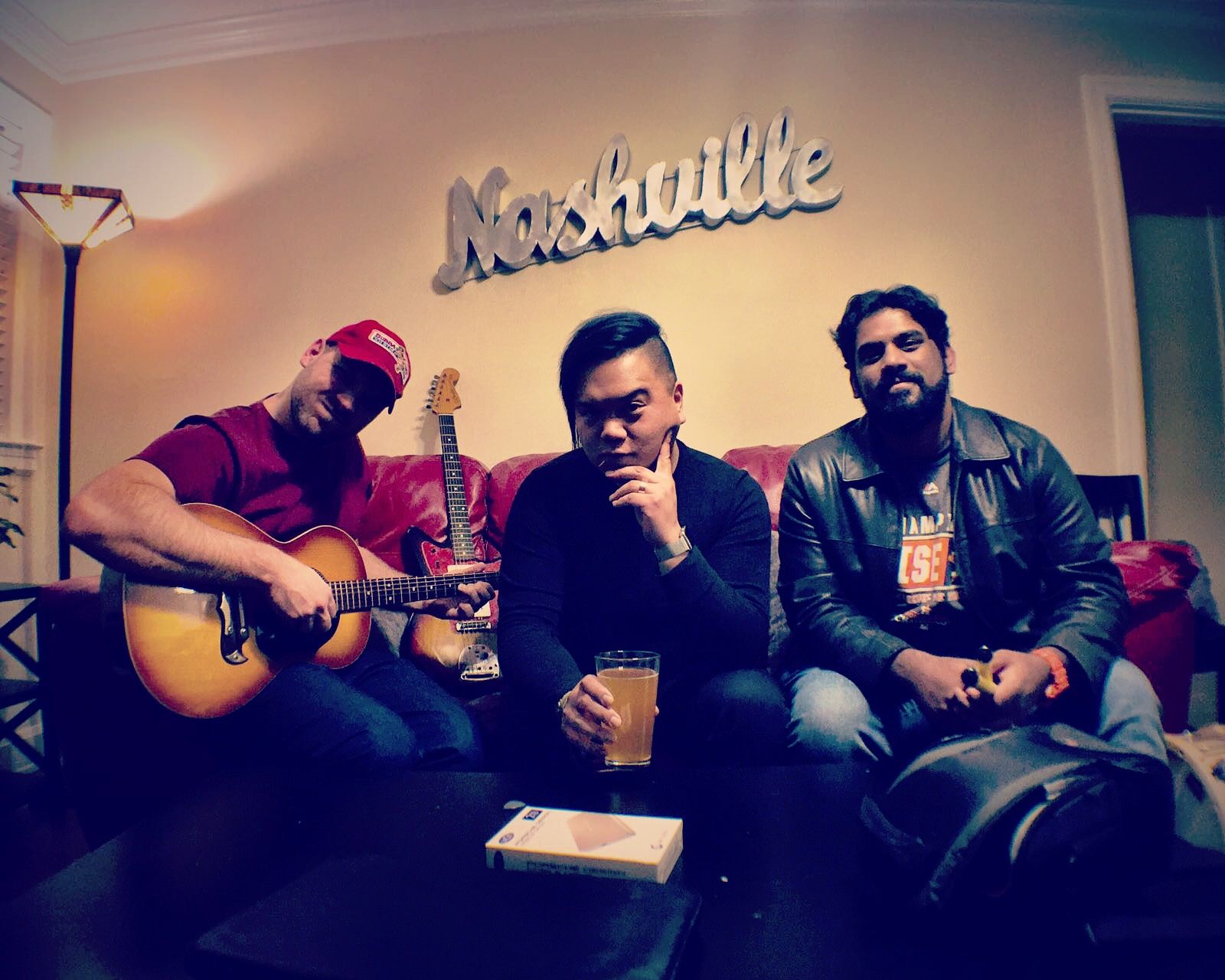 We have a weekend of preproduction planned, in which we fine tune the songs that I've written over the last couple of months (with the help of some great friends: Danny Gruff, Charlie Turner, Chris Porter, Lewis Fieldhouse and LizzieJane), and decide exactly what we're going to do when we go into the studio with the band on Tuesday for 8 days. We have a 9th day booked in the studio in which we're going to try and make a live EP of some of the other tracks that won't make the album (or maybe some older stuff done in the Nashville style), we'll only have a day to do that, but we'll film as much of it as we can and get it all released quite quickly, so we can spend more time fine tuning the album for a release later in the year. 
It's all going to be pretty hectic, but i'm super excited to be here, and I'm determined to make the most of the experience and come back with both and album and an EP which will be enjoyed by all the people who have helped to get me here, and hopefully will win some new people over too. 
Due to exchange rates and because I don't want to cut corners, the actual cost of making all of this is about £25000 so I'm still actually a little short, but if that comes later, then so be it, but if you want to go and have a look at my merch store at all over the next month or so and buy some more stuff, that would be very helpful! I still have plenty of tea, and of course, streaming all of my songs on whatever service you use is also more beneficial than most musicians ever talk about! 
Thanks again for getting me here. I'm in my element, we have some classy guitars around and we're making music. It's what I do this for. :D